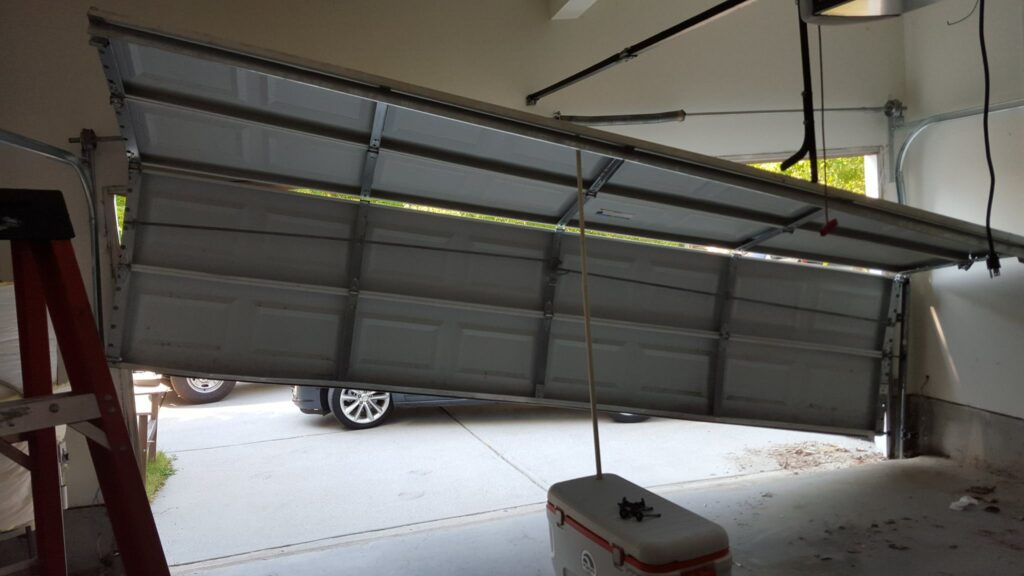 Garage door repair is one of our most requested and performed services. For many families, the garage door is the most frequently used door in their home! Many people assume they need a whole new garage door when they run into problems with theirs, but that isn't the case! Many times, your existing garage door can be repaired. Some issues that can be repaired include broken springs, broken cables, damaged photo eyes, electrical issues, standard wear and tear, or track issues. Generally speaking, it is easier and more cost efficient for you to repair your existing garage door rather than replace it.
At Covenant Garage Doors, we offer high quality garage door repair and garage door opener repair for clients all over metro Atlanta. With over twenty years of experience in the garage door industry, you can count on us to diagnose your problem correctly and get your garage door or garage door opener functioning properly again quickly. We've been providing the highest quality service and products to our clients for two decades. If you're in need of garage door repair, contact us today!
common garage door issues include
Broken springs

Damaged sections and panels

Sporadic movement

Jammed openers

Door off the track

Broken garage door cables

Bent and broken garage rollers

Track that is misaligned, rusted, or bent

Squeaky door rails or tracks

Garage door hardware replacement

Excessive noise
Contact us for more information or to schedule a service call.